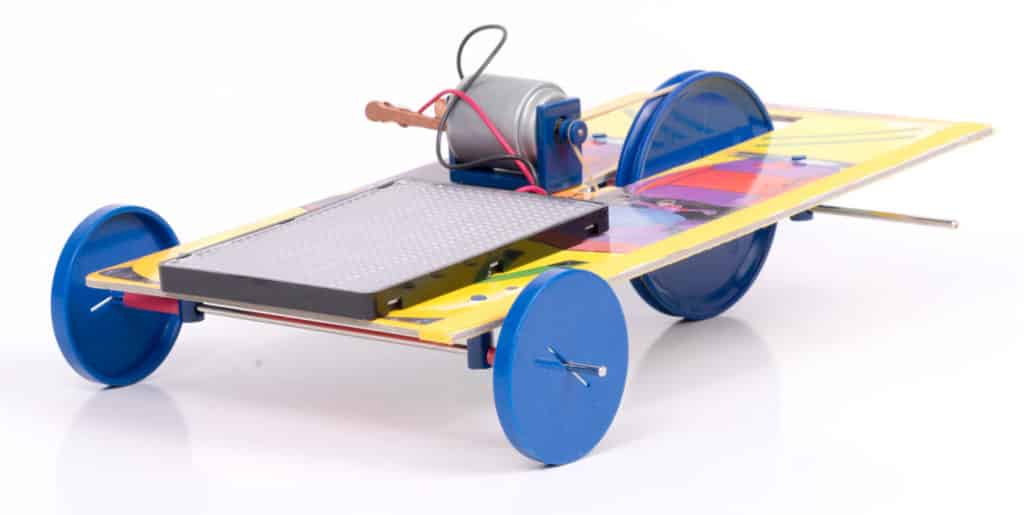 The Enthusiast
The Solar Museum started the day Karl Wagner received a Klutz Solar Car Kit for his 12th birthday. Watching this little car drive around with the power of the sun was a revolution for little Karl. From that moment, the door to the amazing world of solar was open wide.
The Inventor
After playing with the solar car for endless hours, he realized $20 for another kit was far more than his 12-year-old allowance. As a cost saving measure, he started piecing together his own toys armed with solar cells and a soldering iron. These clever inventions included an solar powered electric bike, a balsa wood windmill, and the ever-popular solar powered flashlight.
After writing a research paper in grade school about "How to Make a Solar Cell" , he realized the project was an undertaking that would be too expensive of an endeavor.
The Collector
As an alternative, he started buying solar cells on eBay for relatively low cost. With the goal of making toys, he had no idea that the cells he was soldering were truly historic artifacts once destined for space.
Slowly, the collection grew and grew.
The Archivist
When Karl began to piece together the story of the solar cells he had gathered and understood the energy revolution, the Solar Museum collection was born. He's since expanded the collection to capture historic moments, technological breakthroughs, and solar energy innovations in current day.
Now, his goal is to share this fascinating archive with others.
Special Thanks!
This project takes a lot of people to complete.
Special thanks to Ed Sharpe at the Southwest Museum of Engineering, Communications and Computation (SMECC) for his continued support and artifacts for the Solar Museum.