The Museum of Solar Energy is a collection of solar photovoltaic artifacts dating back to the early 1900s. Through our exhibits, we aim to showcase the history of solar energy and provide education on how solar works in a unique, hands-on environment.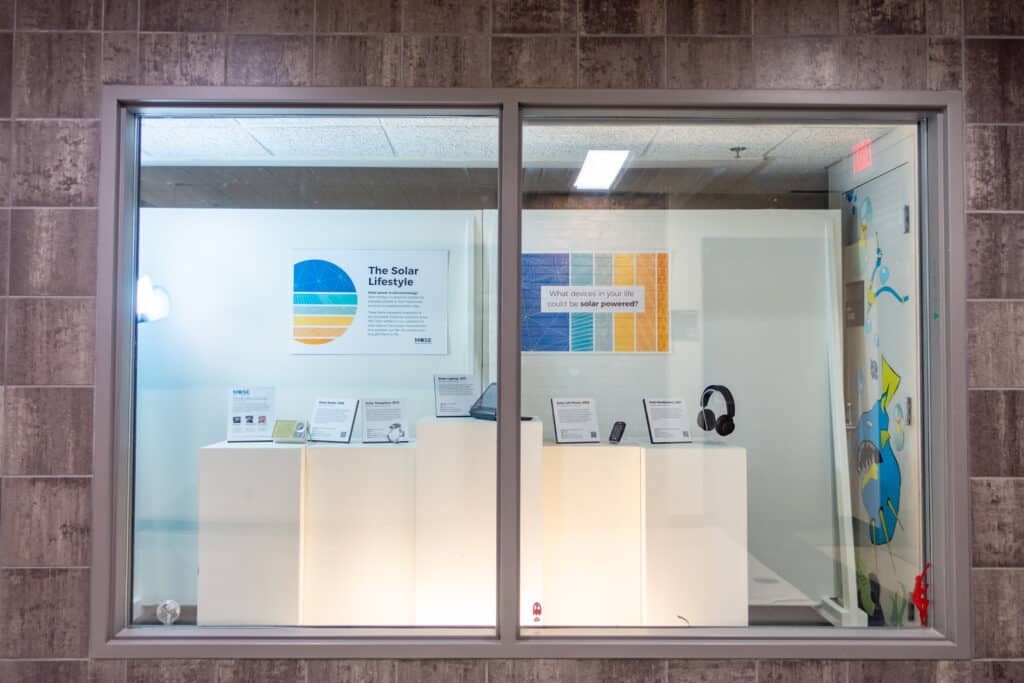 Our traveling exhibits will showcase a collection of solar cells as well as interactive exhibits to help our visitors explore the history and the science behind solar energy. Our exhibits are currently under development, and we are always looking for new, engaging ways to share the story of solar with our visitors. Do you have an idea for an exhibit? We'd love to hear from you!
Upon completion, our exhibits will be available for rent or purchase. Exhibits include an exploration of solar cells over time, with examples from every decade starting with the 1930s up to today. Our exhibits will let visitors explore how solar cells work, how light affects performance, and what solar cells look like under a microscope, opening the imagination to all of the possibilities and realities solar photovoltaics offer. Another exhibit in the works is a real solar race-car, with kiosks on how the car works.
Solar energy demonstration tools and activities will also be available for purchase, such as how to create your own solar car or build a solar powered desktop fan.